Well, back when I attended Long Beach State, I mean when they actually had a marching band, we marched the Rose Parade in 1977 and we had 21 sousaphones. That was lots of fun!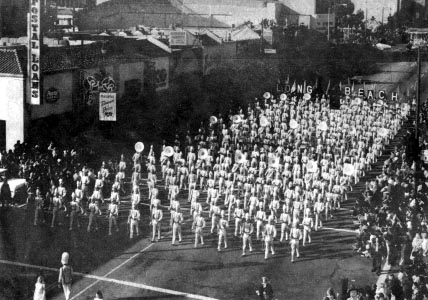 In 2007 I marched with the Kingsmen Alumni Corps at DCI Semi-Finals in Pasadena and we had 21 GG Contra basses. And that was fun too!
Over the years I have played in many groups, sometimes as the ONLY tuba, but it has ALWAYS been fun!